The first one in Las Teresitas
If you are looking for a magical atmosphere on one of the best beaches in the Canary Islands, don't think twice and come to La Isla Beach Club, THE FIRST CHIRINGUITO In Playa de Las Teresitas.
We have some spectacular dishes that will delight your senses. We pay special attention to the small details in all our dishes so that you live a unique gastronomic experience. Mediterranean cuisine with shrimp, Canarian prawns and fresh fish and typical Canarian dishes such as wrinkled potatoes with mojo. Don't forget to try the paella, which is our star dish.
Enjoy the beach from our beach club on the warm sands while you cool off with our exotic cocktails and all set to chillout music.
Book a Balinese bed to live a premium experience with exclusive attention.
Are you going to miss it?
What do we offer you in
La Isla Beach Club?
A spectacular gastronomic offer in the first beach club on Playa de Las Teresitas in Santa Cruz de Tenerife
Enjoy a unique gastronomic experience of Mediterranean and Canarian cuisine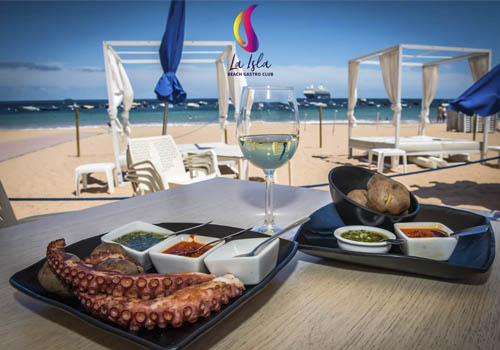 To cool off in a beach environment, nothing better than a good cocktail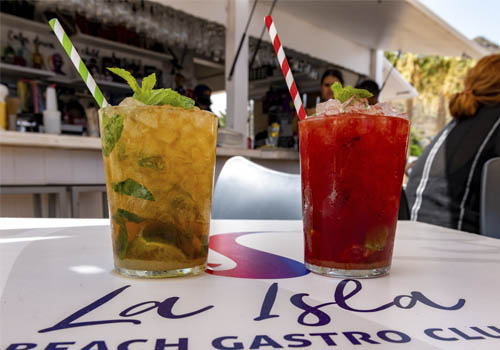 Enjoy a Chillout atmosphere
For a complete experience enjoy an environment with chillout music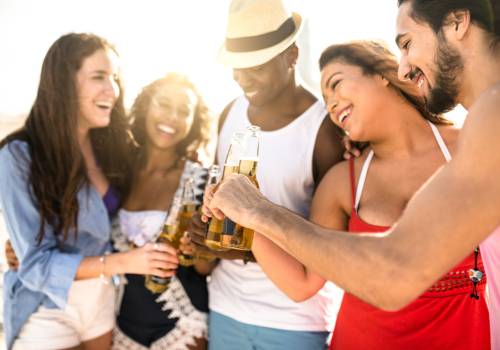 What do we offer you at La Isla Beach Club?
A spectacular gastronomic offer in the first beach club on Playa de Las Teresitas in Santa Cruz de Tenerife
Mediterranean cuisine
Enjoy a unique gastronomic experience of Mediterranean and Canarian cuisine
Spectacular cocktails
To cool off in a beach environment, nothing better than a good cocktail
Enjoy a chillout atmosphere
For a complete experience enjoy an environment with chillout music
La Isla Beach Club
The trendy beach club in Playa de Las Teresitas
An idyllic place to enjoy some spectacular dishes or a cocktail in a chillout atmosphere